FREAKY NATION präsentierte auf der Modemesse PANORAMA
die neuen Styles der HW16-Kollektion unter dem Motto
"SOPHIA ON THE ROCKS"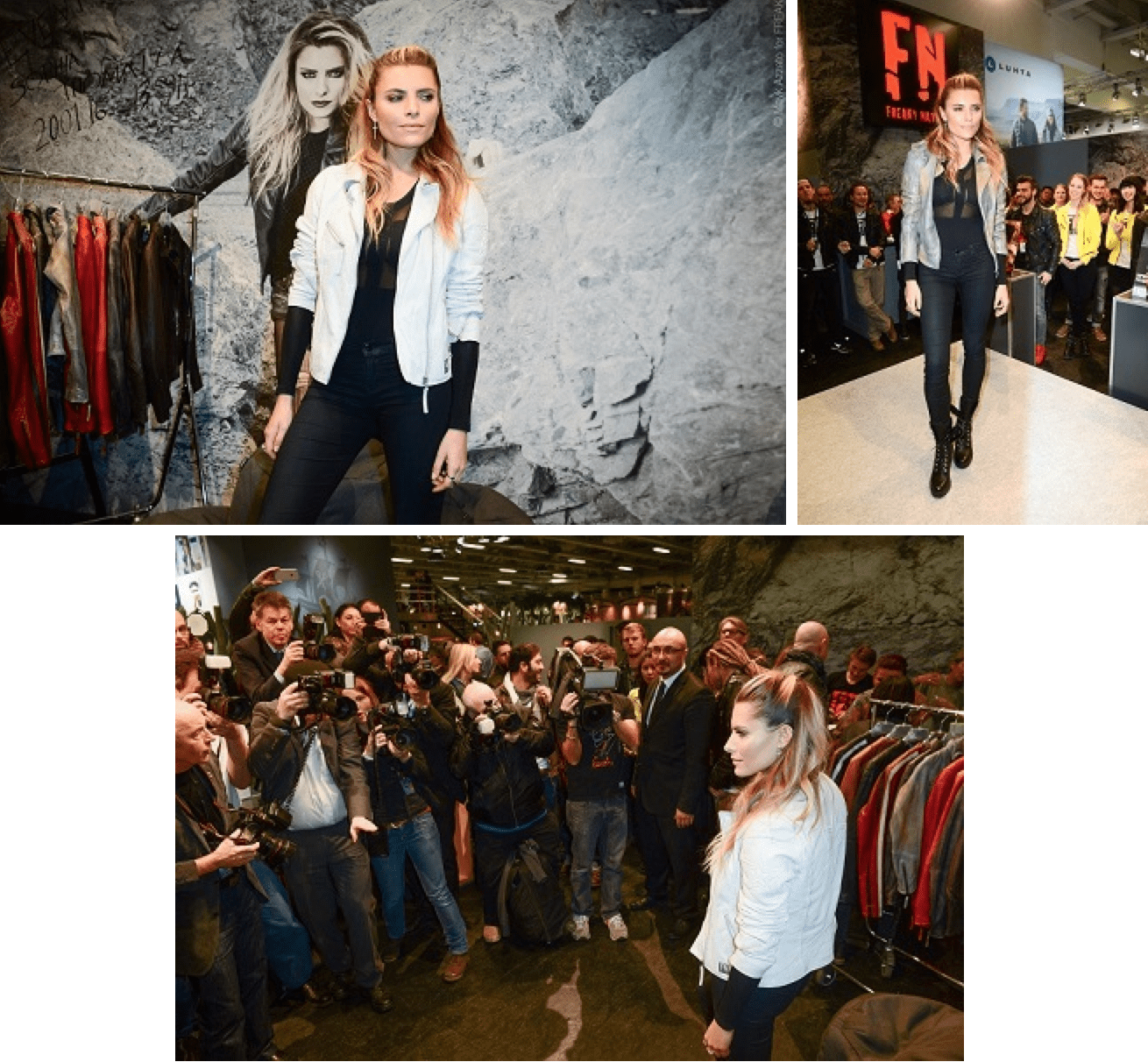 Das Trendlabel bot mit dem Special Event "SOPHIA ON THE ROCKS" einen fulminanten Auftakt
zur Präsentation der neuen FREAKY NATION Herbst-/Winterkollektion 2016.
Besonderheit bei dem diesjährigen Messeauftritt war Sophia Thomalla in ihrer neuen Rolle.
Die Schauspielerin und Moderatorin unterstützte die Marke nicht nur als offizielles Kampagnengesicht,
sondern stellte ihr Verkaufstalent, im Anschluss an Presse-Gespräche und Fotocall,
als temporärer "Sales Agent" für FREAKY NATION unter Beweis.
Geschickt, charmant und sprachgewandt verhandelte sie vor Ort die Order mit den anwesenden Einkäufern.
Sie präsentierte sich tough und sexy – ein Bild, das bei allem Wandel weiterhin sehr gut zu FREAKY NATION passt.
Cool, authentisch und individuell – so versteht sich die Marke.
Die spannende Kollektionsaussage der neuen Looks bestätigt das und macht Freude am Winter!